The Famous Kuma*
Applewood Smoked Bacon, Cheddar, Farm Fresh Fried Egg, Lettuce, Tomato, Red Onion
*Items are cooked to order, Consuming raw or undercook meats or eggs may increase your risk of food borne illness.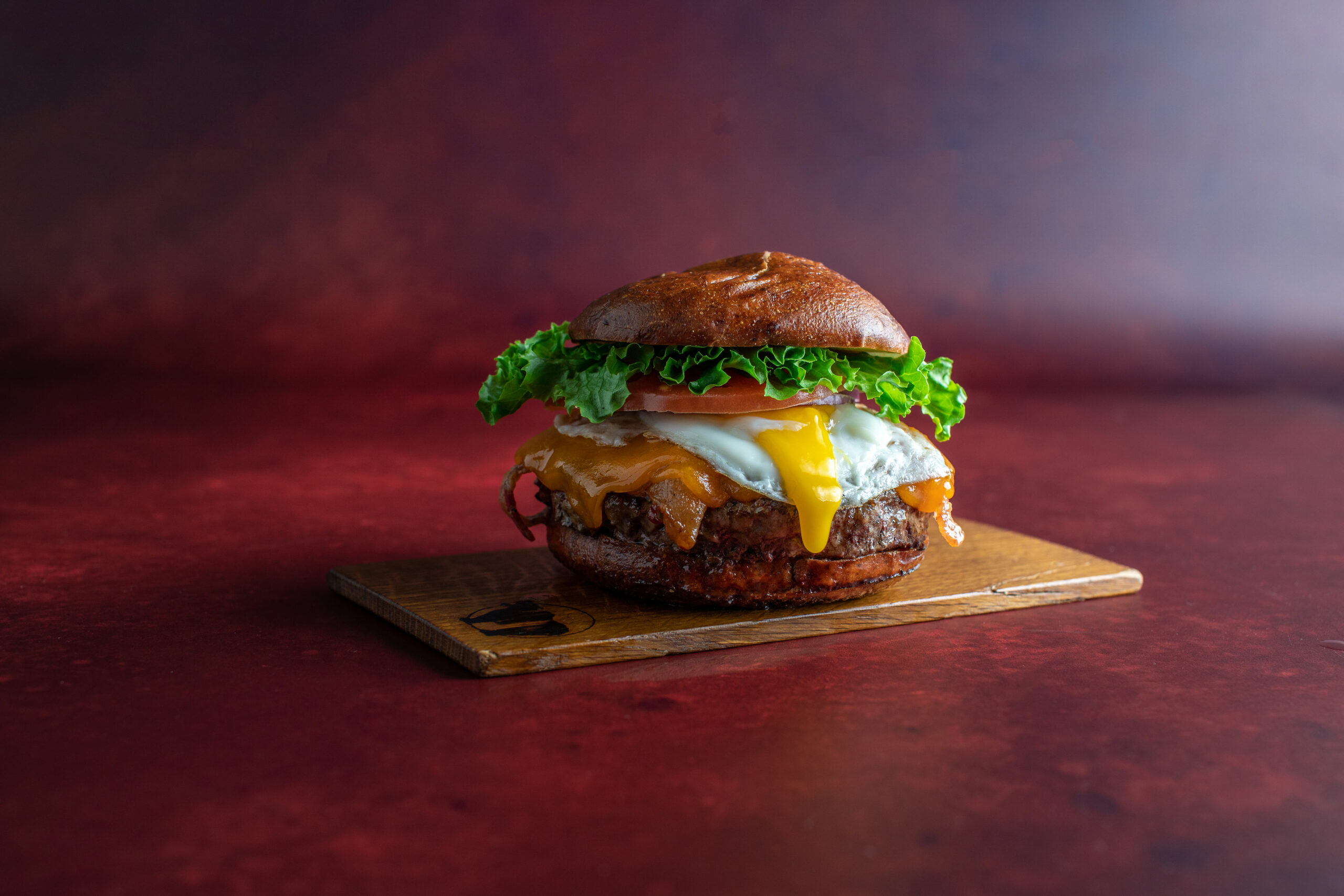 Black Sabbath
Chilli, Pepperjack, Red Onion, Blackening Spices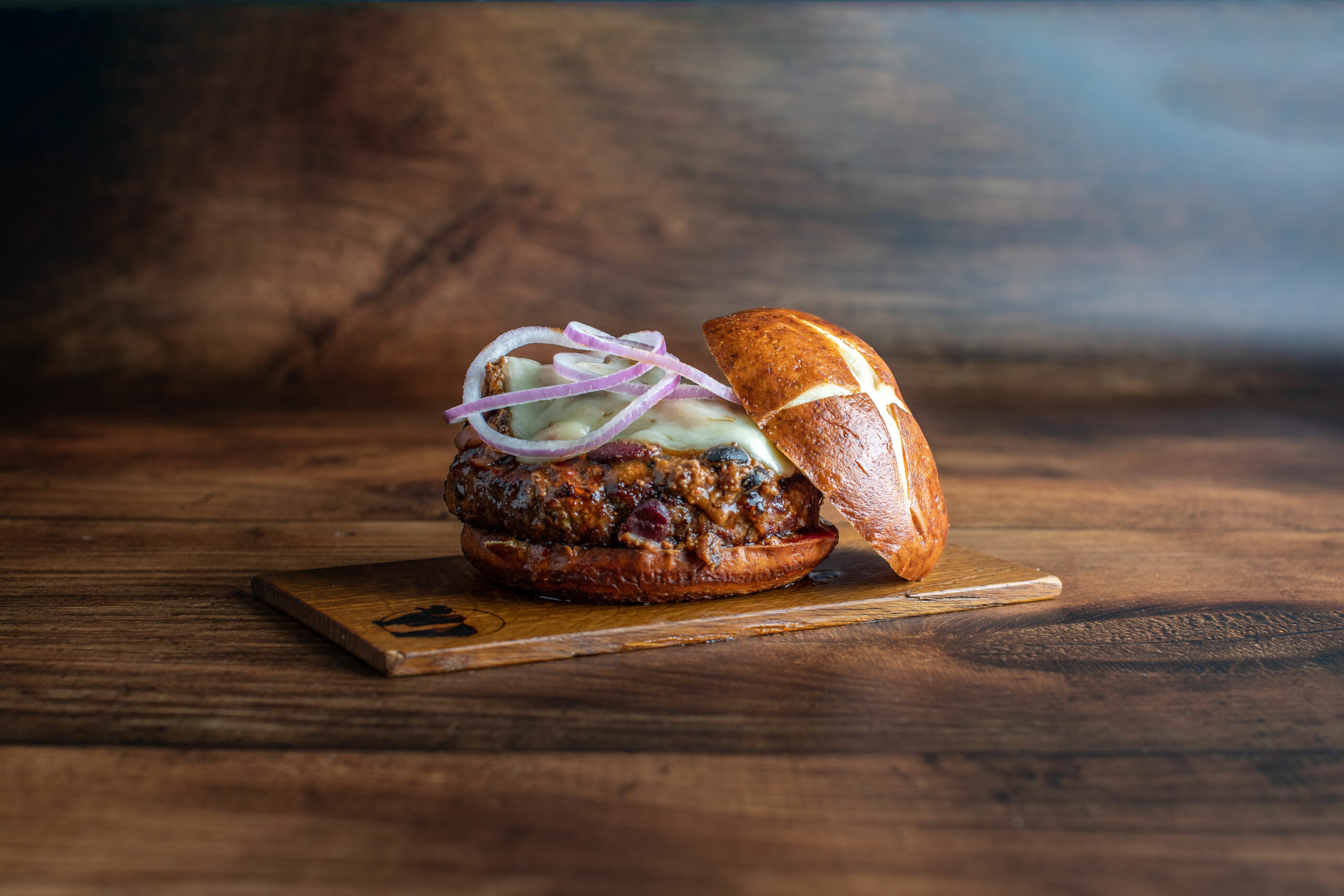 Brujeria
House Made Hot Sauce, Cheddar, Jalapeno Popper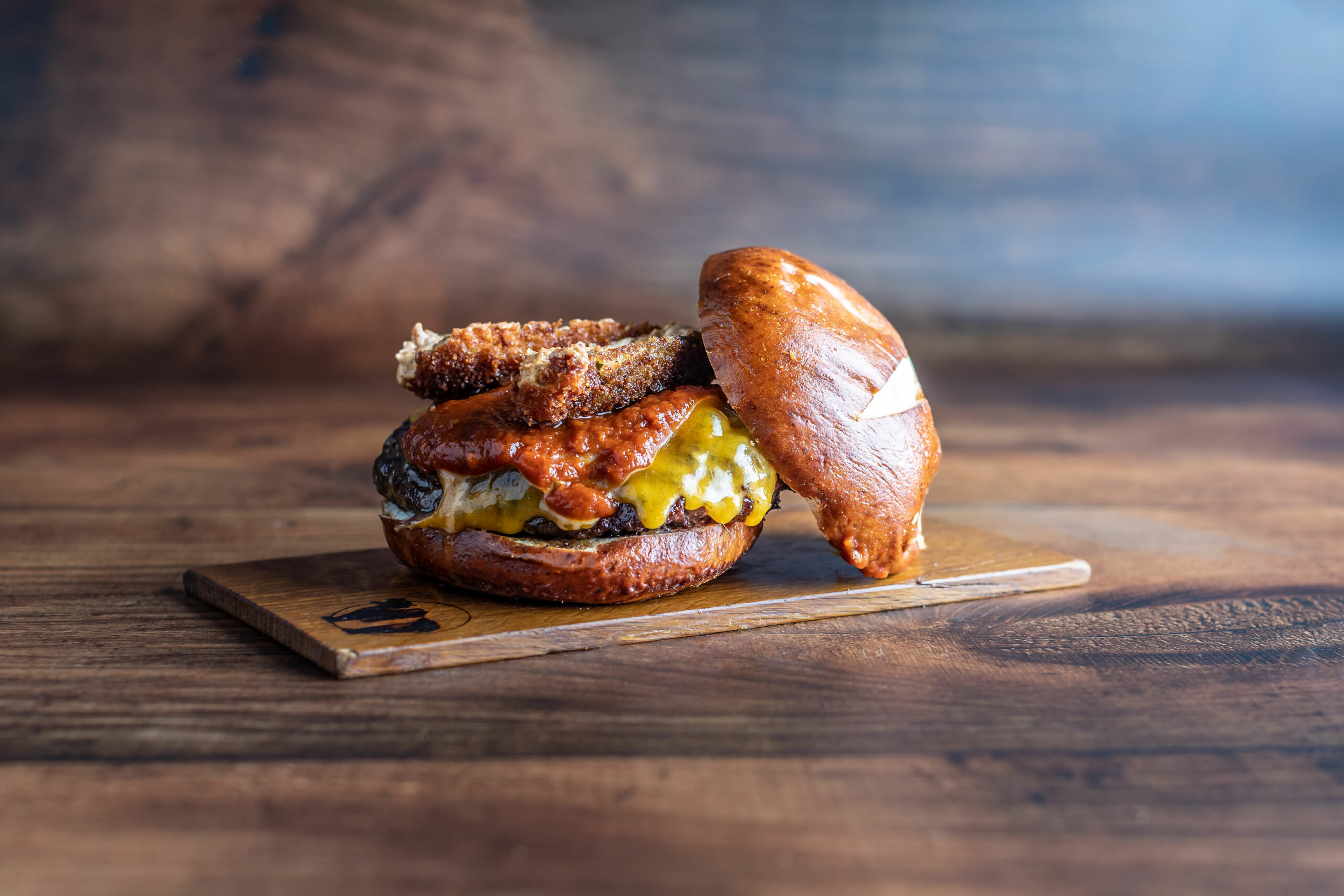 Goatsnake*
Herbed Goat Cheese, Poblano Sweet Corn Relish, Cholula Lemon Vinaigrette, Buttermilk Breaded Deep Fried Red Onions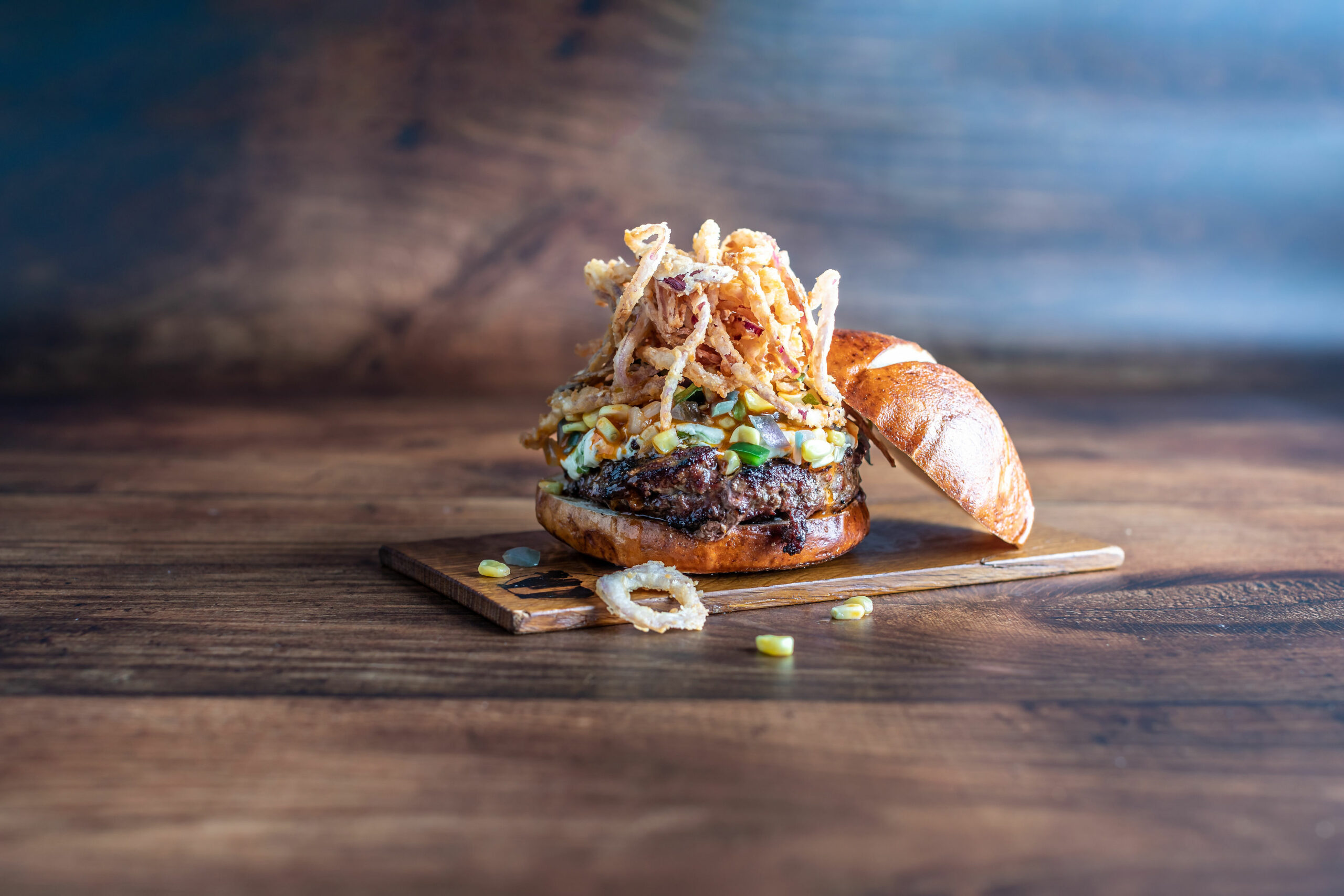 Darkthrone
Herbed Goat Cheese, Chipotle Pepper, Pico De Gallo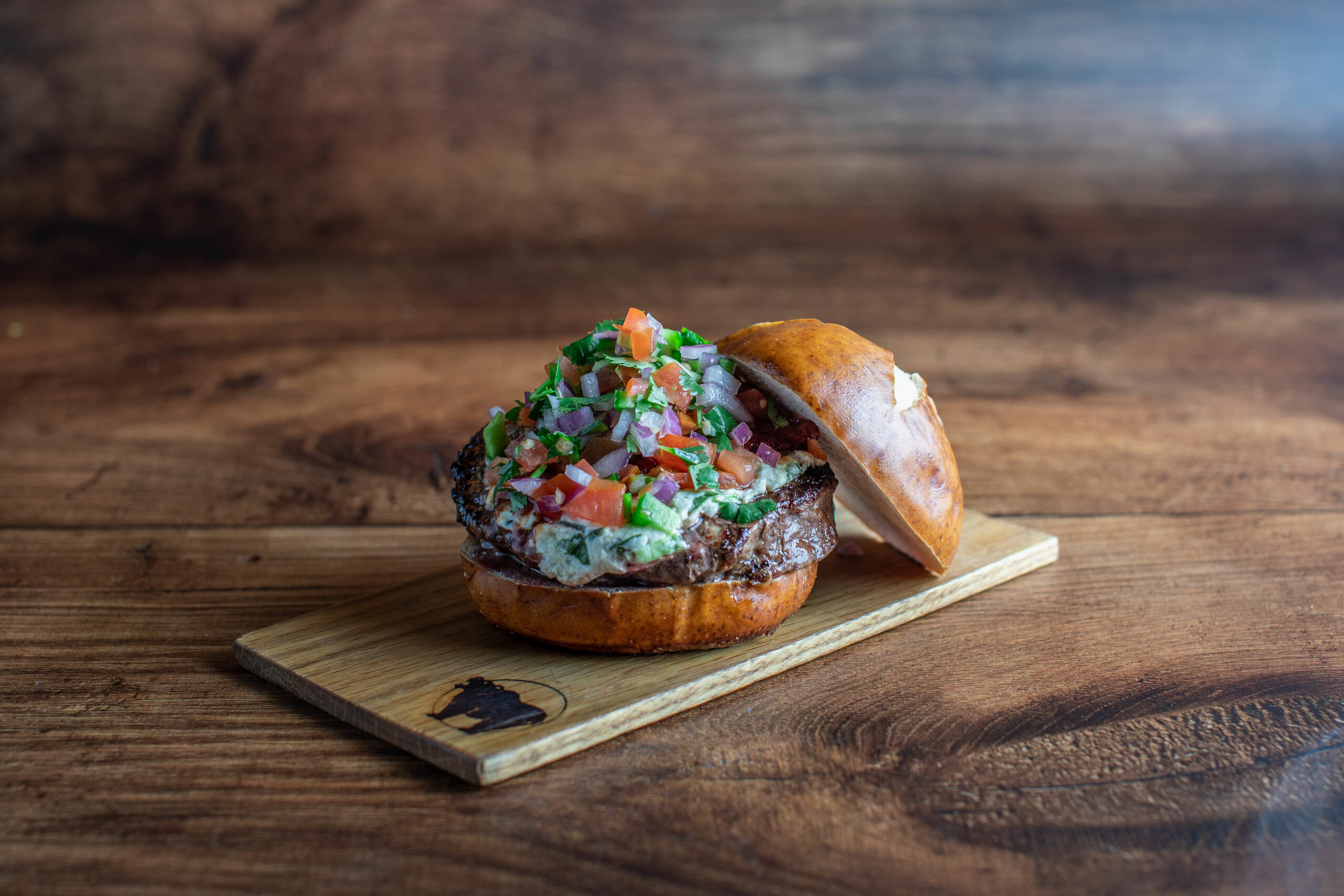 Iron Maiden*
Avocado, Cherry Peppers, Pepperjack, Chipotle Mayo, Lettuce, Tomato, Red Onion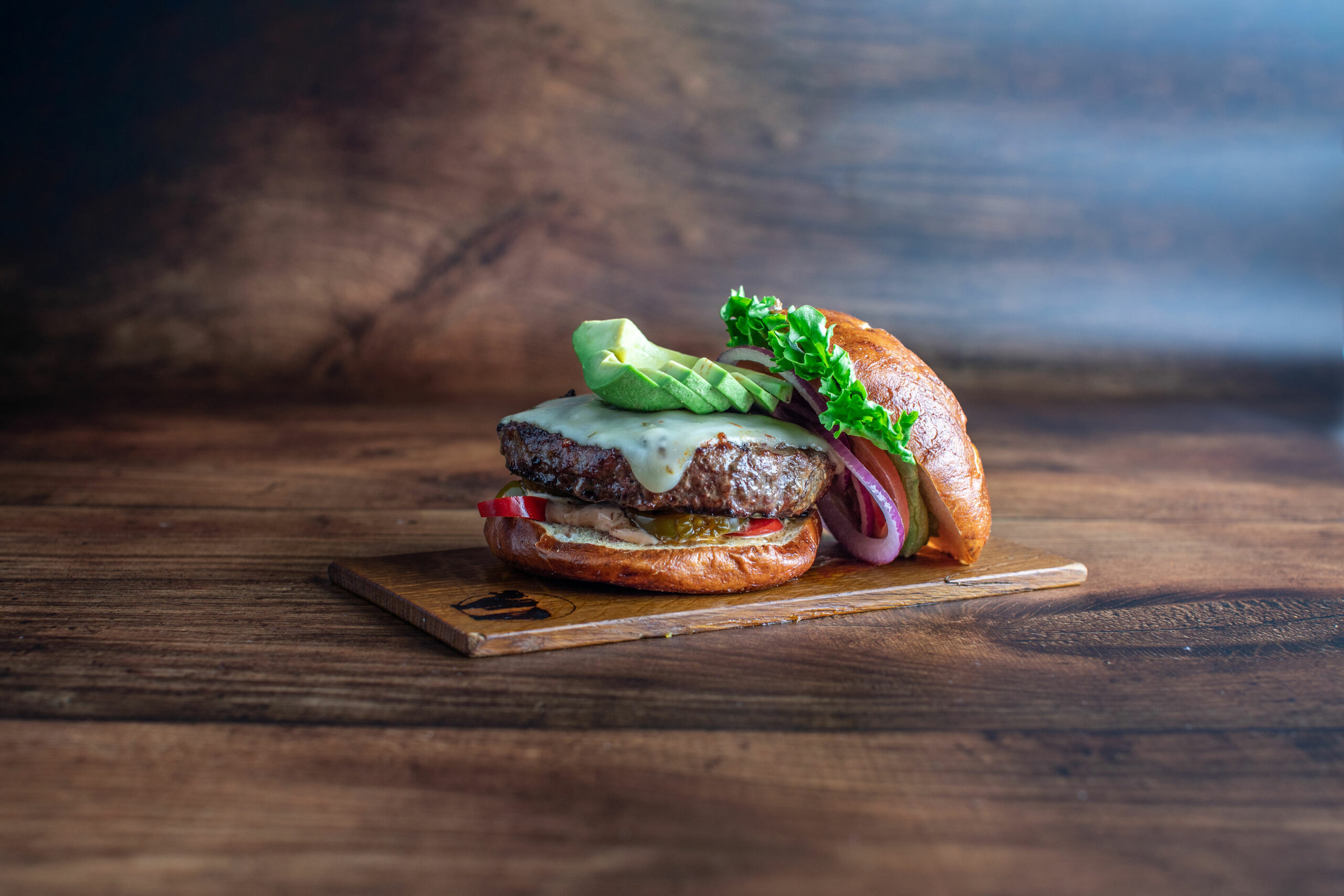 Kaijo*
Applewood Smoked Bacon, Blue Cheese Crumbles, Frizzled Onion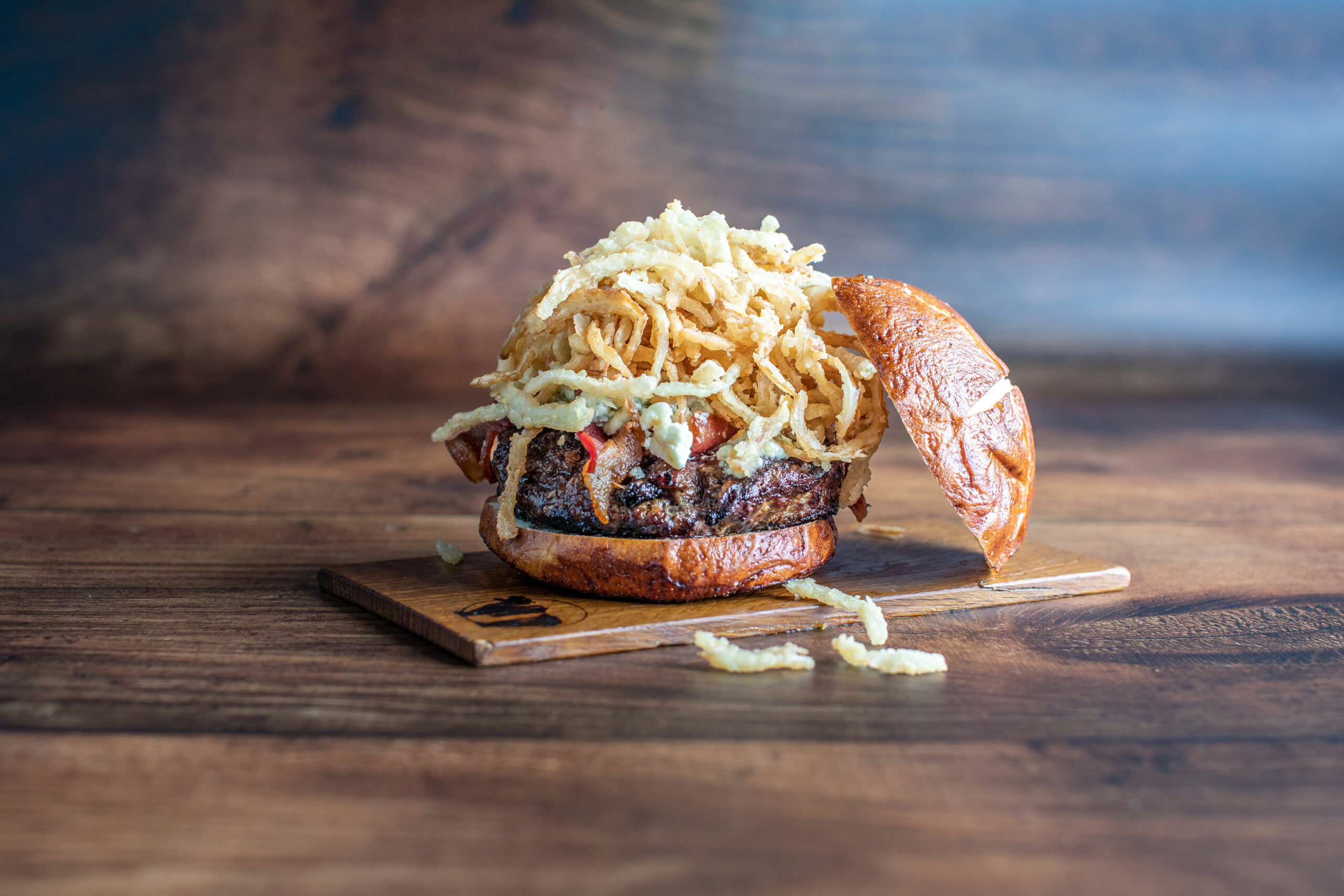 Led Zeppelin*
Applewood Smoked Bacon, BBQ Pulled Pork, Cheddar, Pickles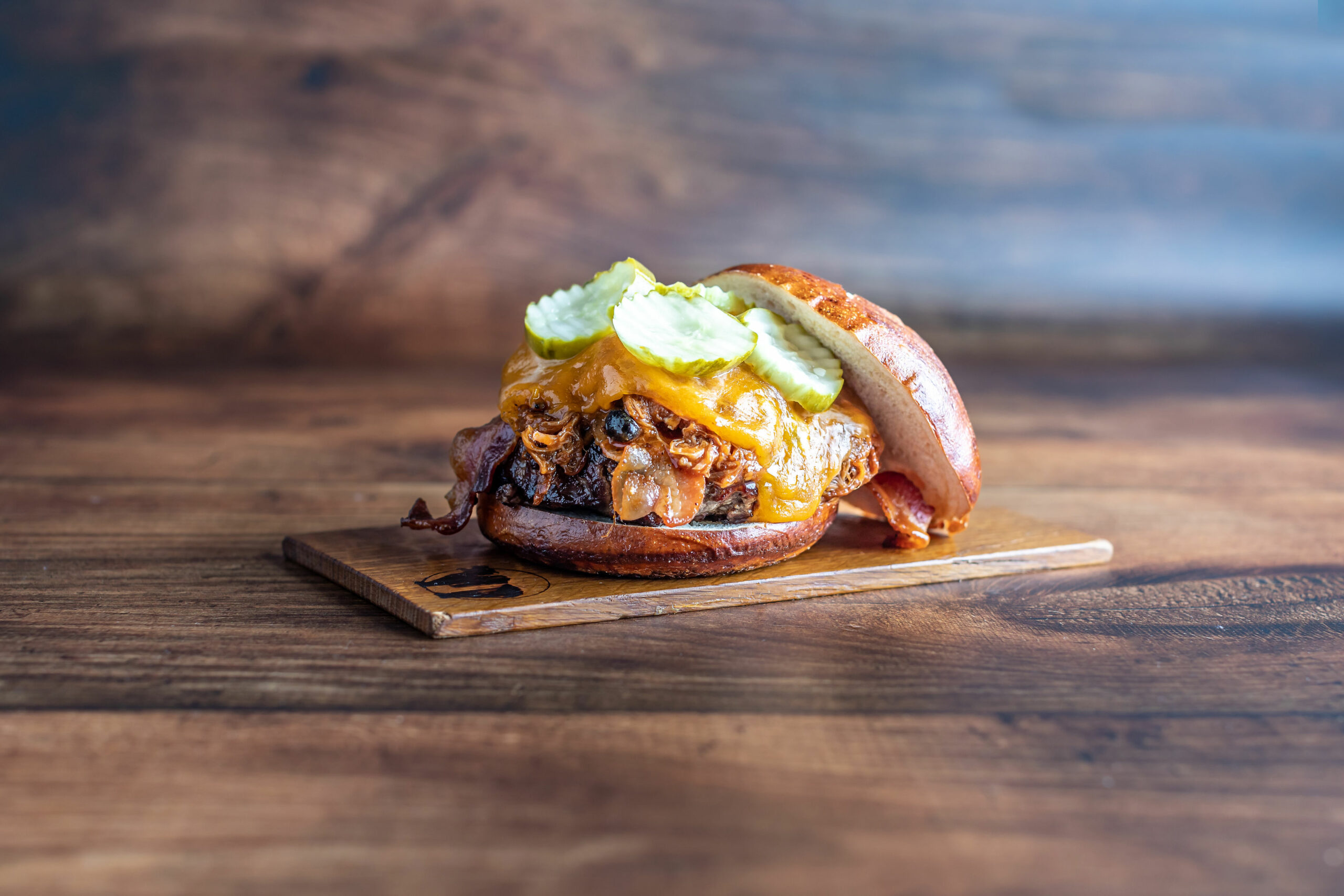 Mastodon*
Applewood Smoked Bacon, Cheddar, Frizzled Onion, BBQ Sauce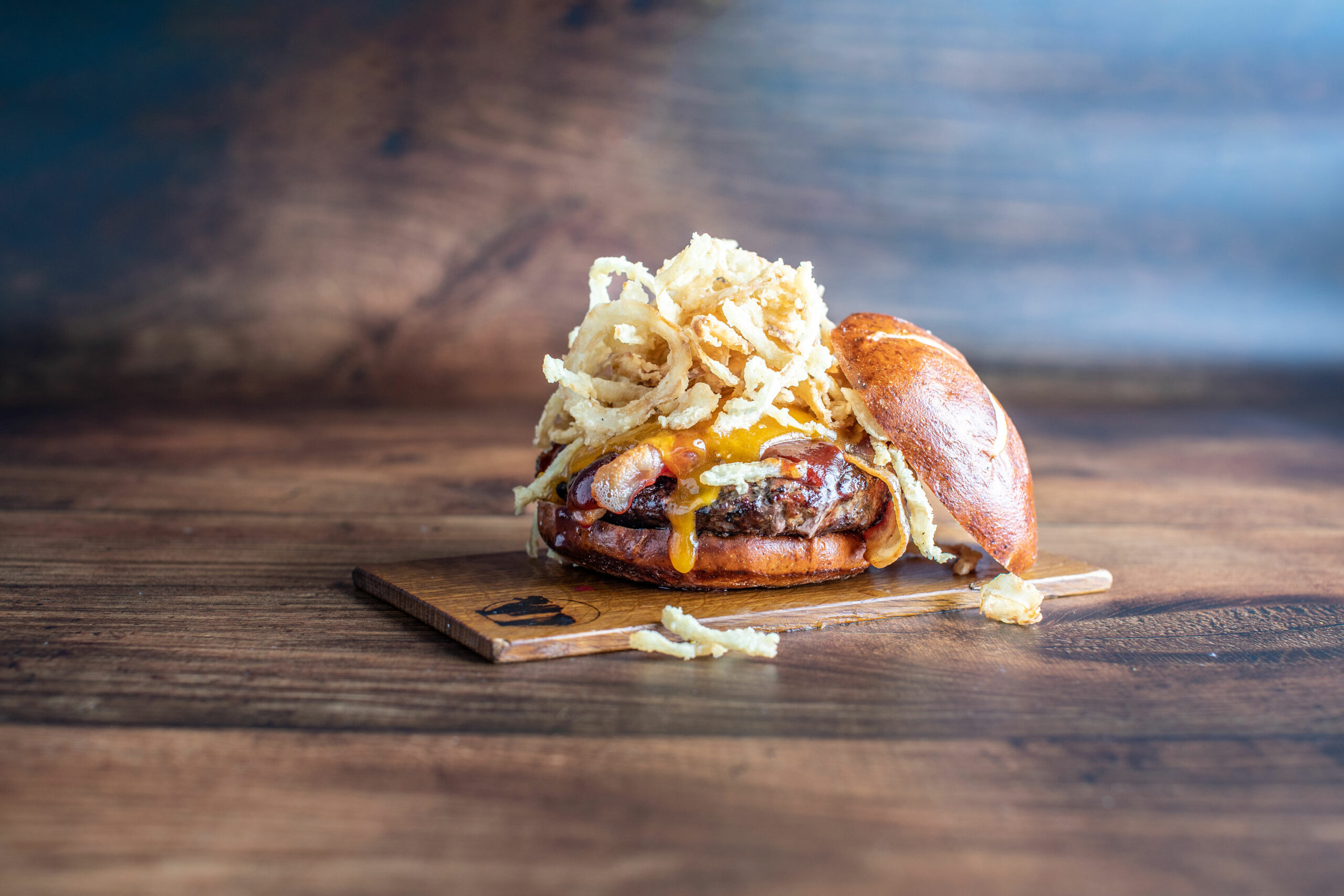 Metallica*
Applewood Smoked Bacon, Buffalo Sauce, Blue Cheese Dressing, Buttermilk Frizzled Onions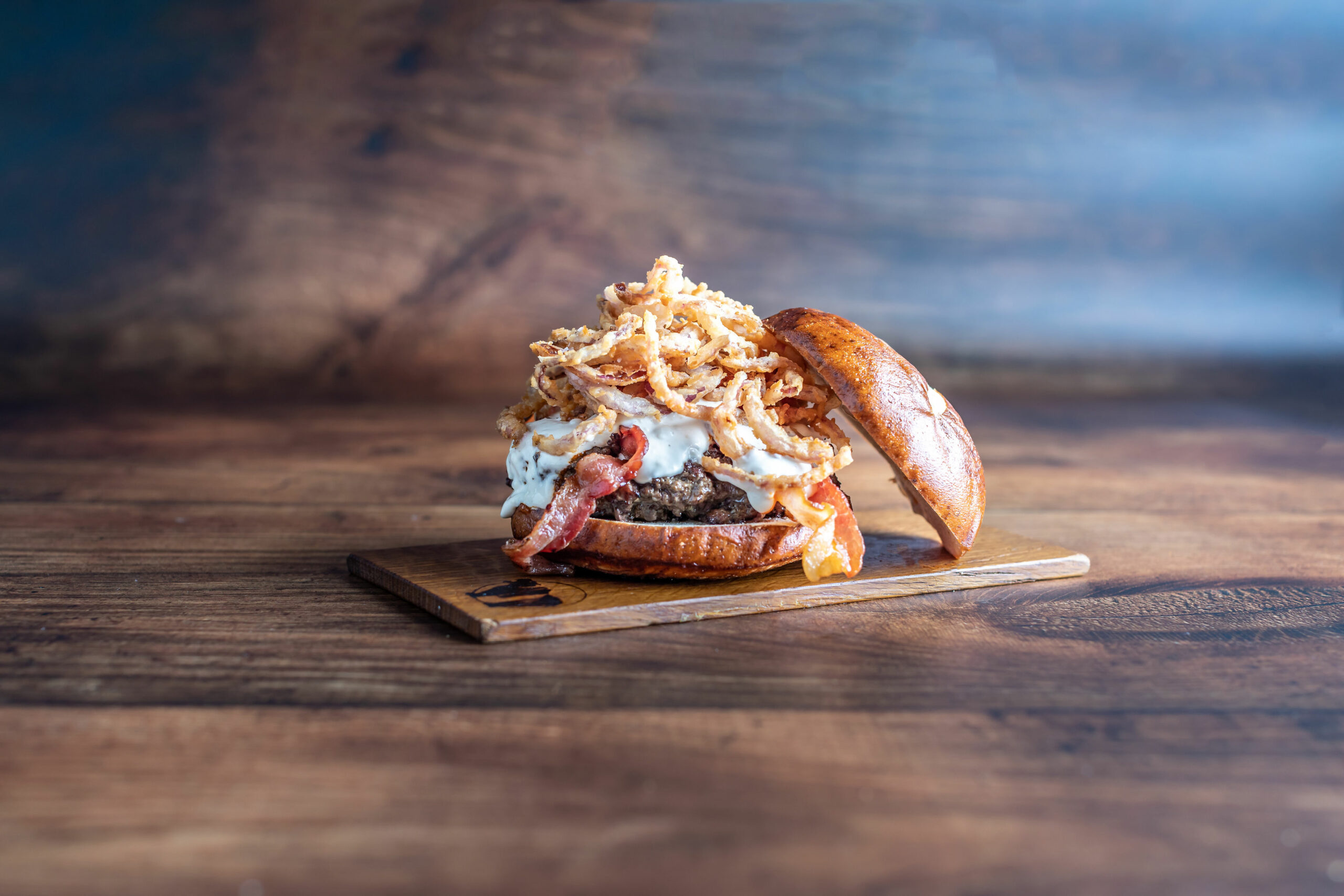 Plague Bringer*
Crushed Garlic, Housemade Hot Sauce, Pepperjack, Jalapenos, Tortilla Strips, Roasted Garlic Mayo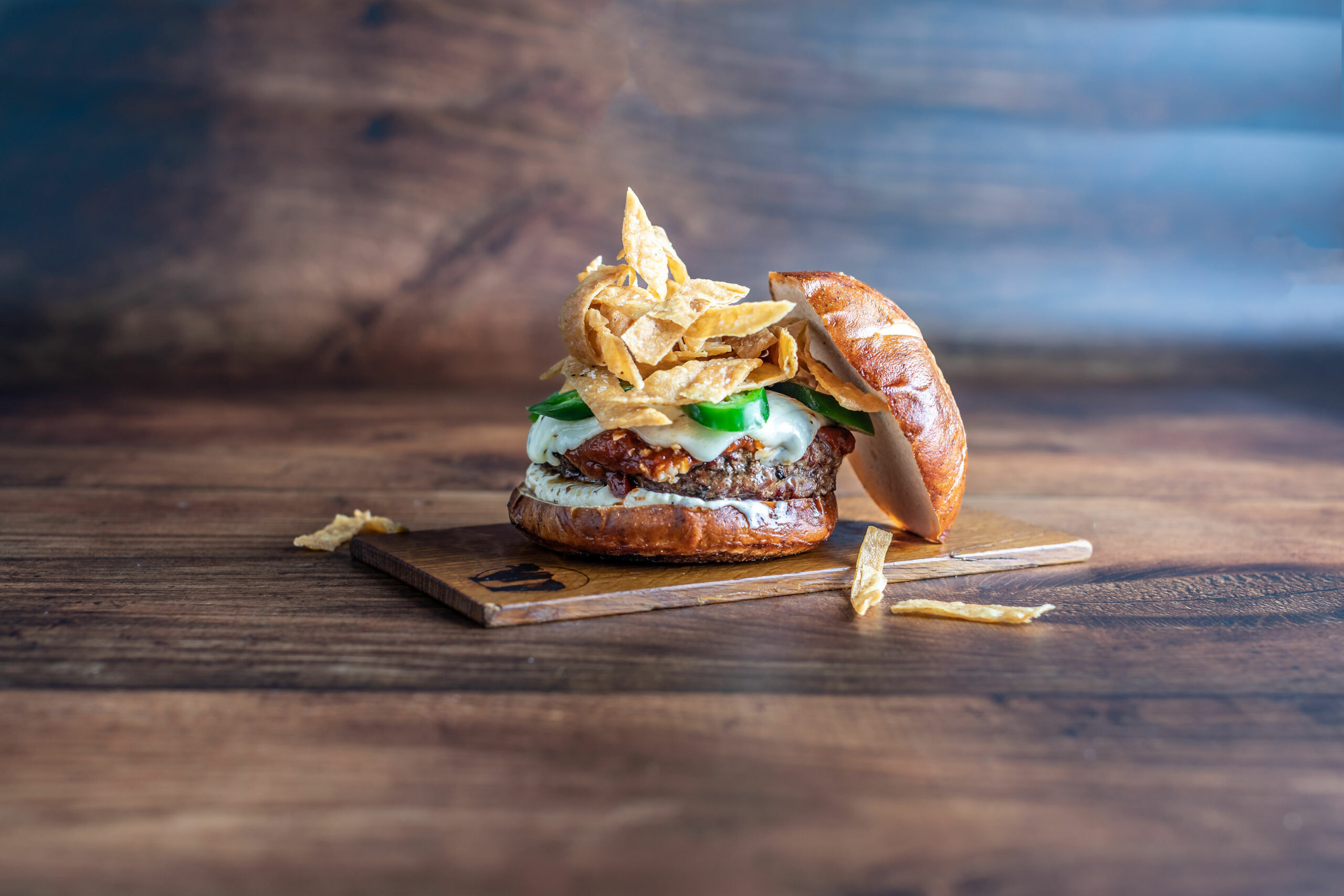 Sourvein*
Deep Fried Blackened Chicken Tenders, Applewood Smoked Bacon, Cheddar Cheese, Belgian Waffle Strips, Maple Syrup Drizzle, Raspberry Aioli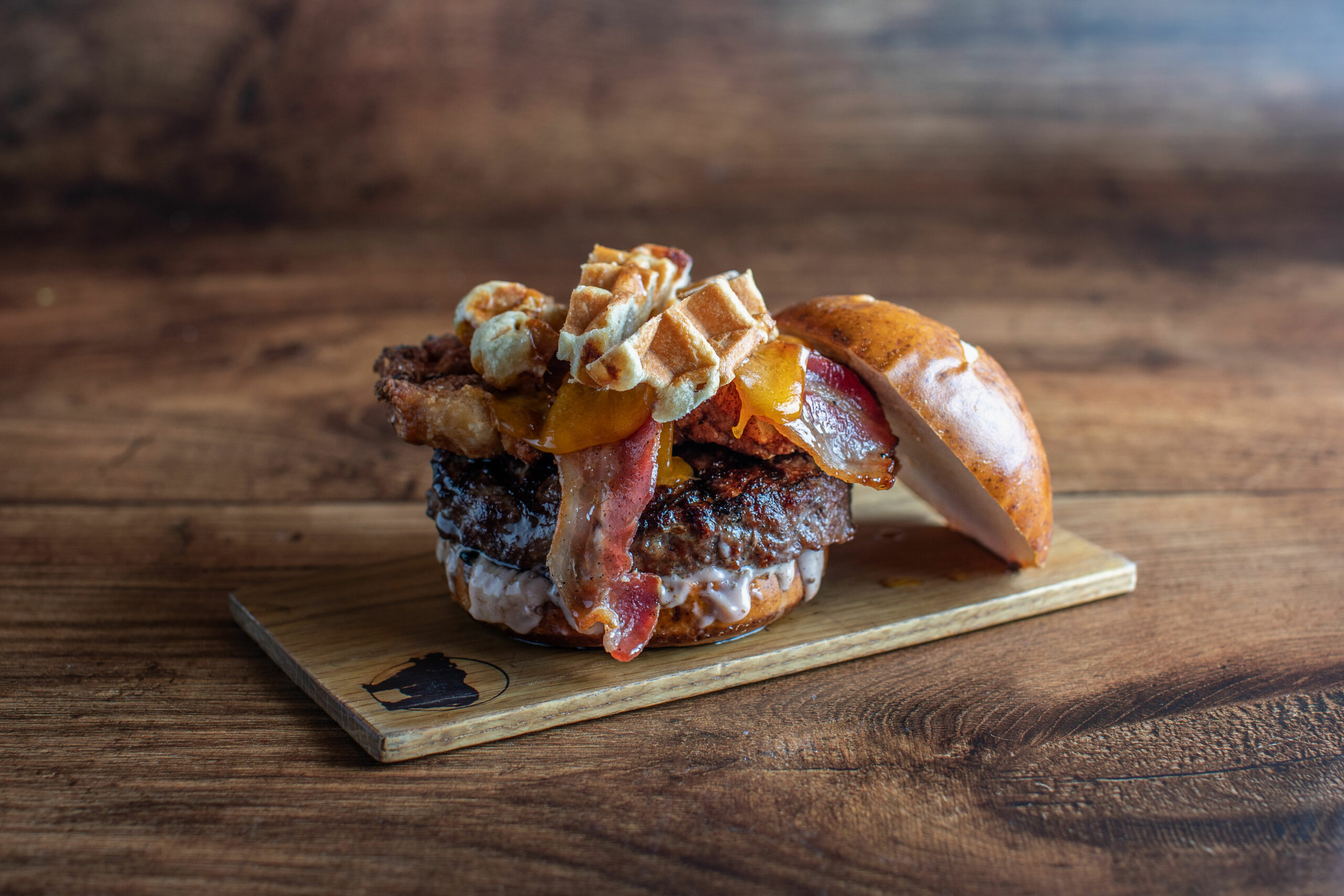 Slayer*
Choice of protein on a bed of fries, Chili, Caramelized Onions, Andouille Sausage, Cherry Peppers, Monterey Jack, Scallions, Anger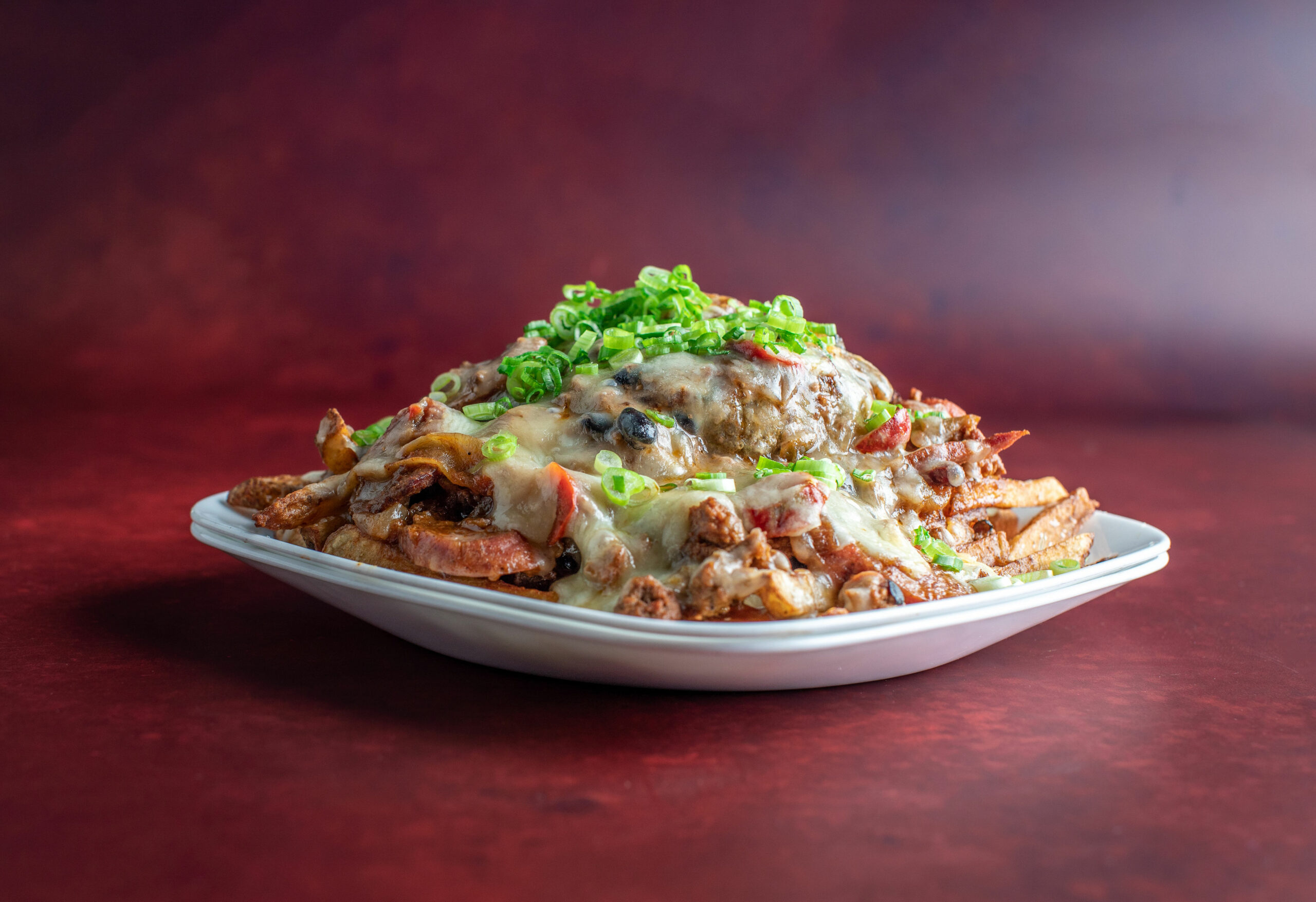 W.A.S.P.*
Horseradish Dusseldorf Mayo, Two Slices of Swiss, Caramelized Onions, Mushrooms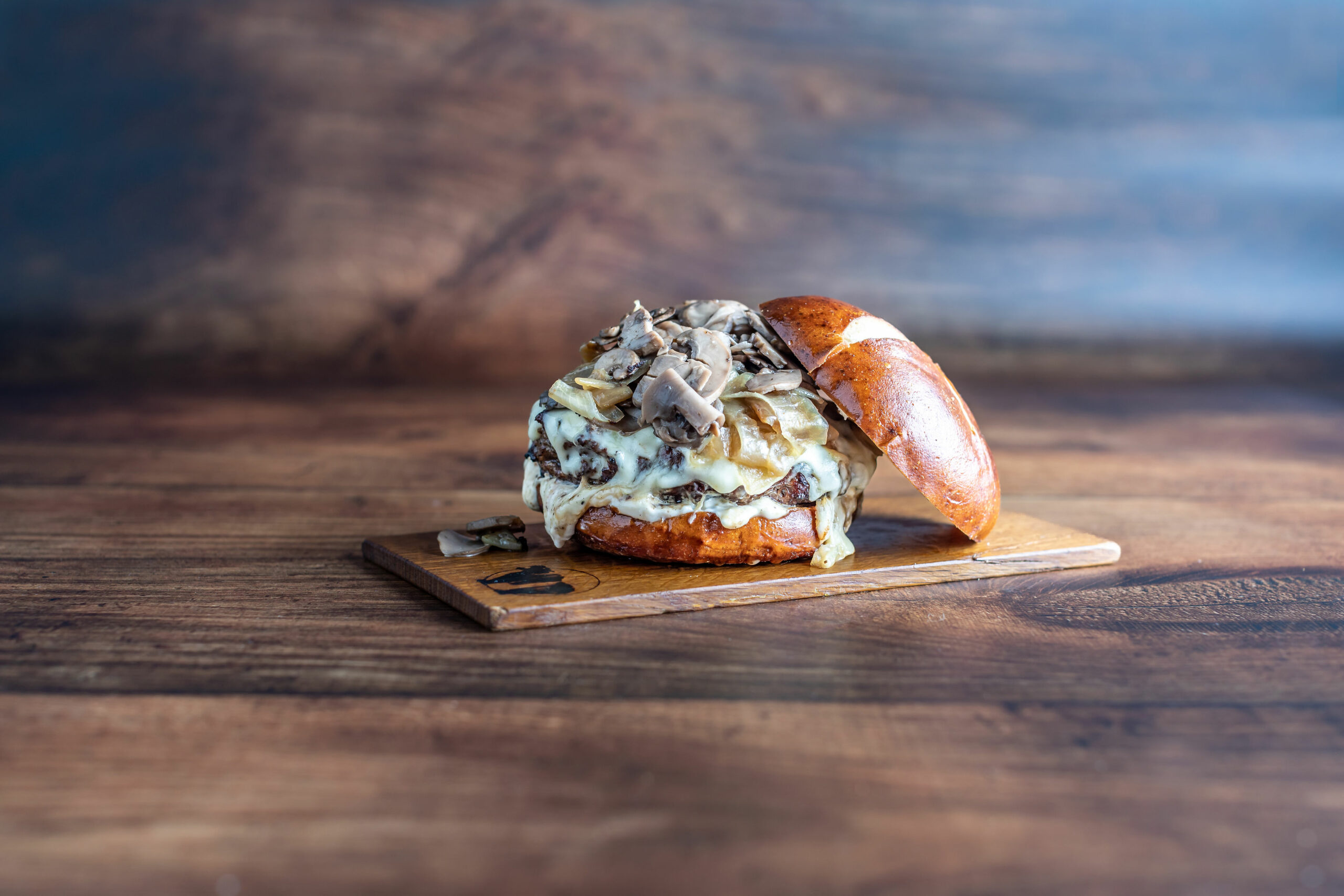 Converge*
Impossible Burger, Cherry Tomato Jam, Avocado Mash, Cheddar (v), Roasted Garlic Mayo (v), Baby Arugula, Red Onion, Served on a Vegan Homestyle Bun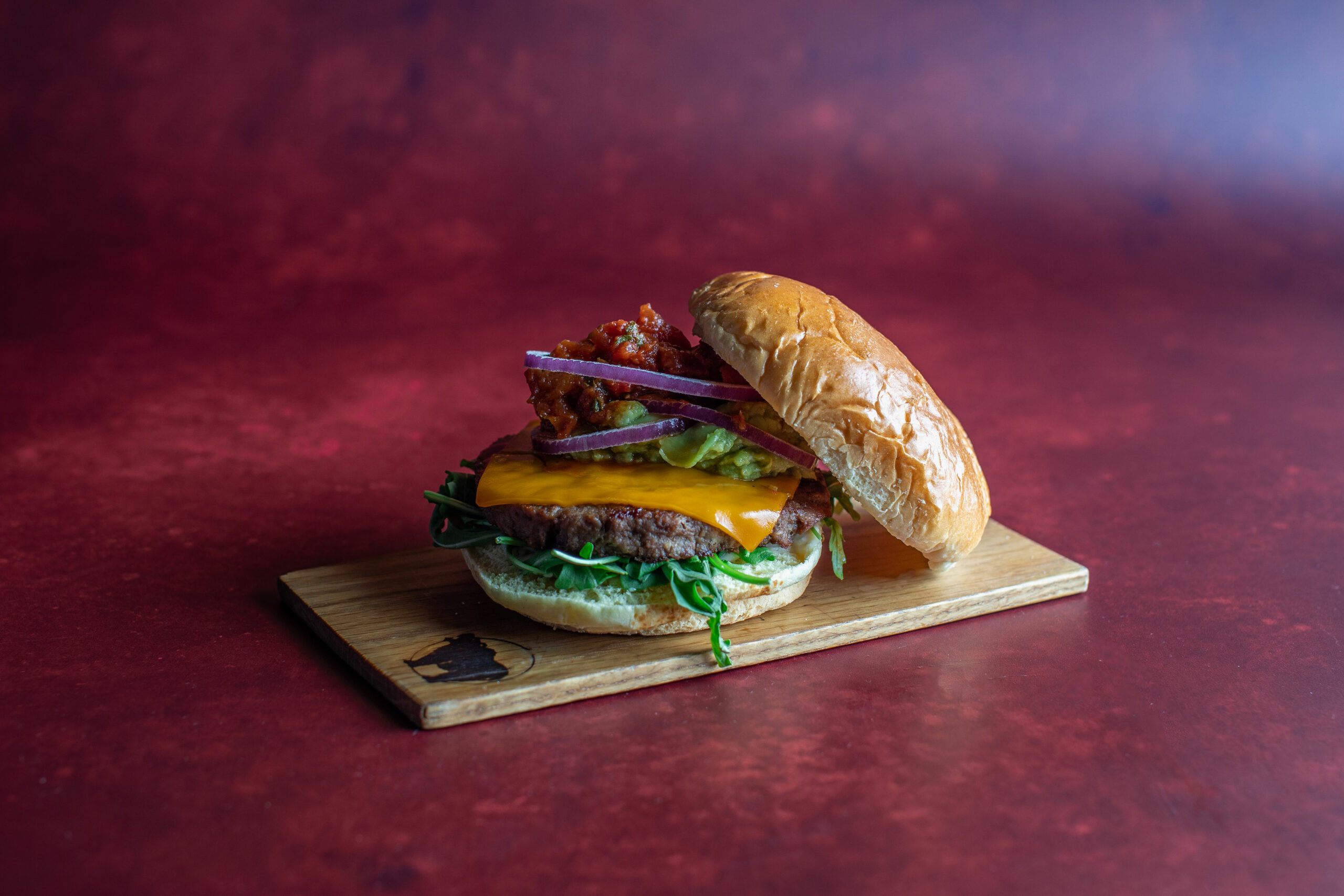 Your Choice Of:
Beef Patty, Grilled Chicken Breast, Deep Fried Chicken Tenders, House Made Black Bean Veggie Patty or Impossible Burger
Your Choice Of:
French Fries, House Made Chips, Edamame, Side House Salad or Side Caesar Salad
Buns:
All burgers served on a pretzel roll. Gluten free and Vegan bun substitute available.