In celebration of the Kuma's corruption of Denver with a brand new location opening in Rino on the 14th, This month's Burger and Mac is dedicated to Khemmis, the Denver based  Doomed Heavy Metal band.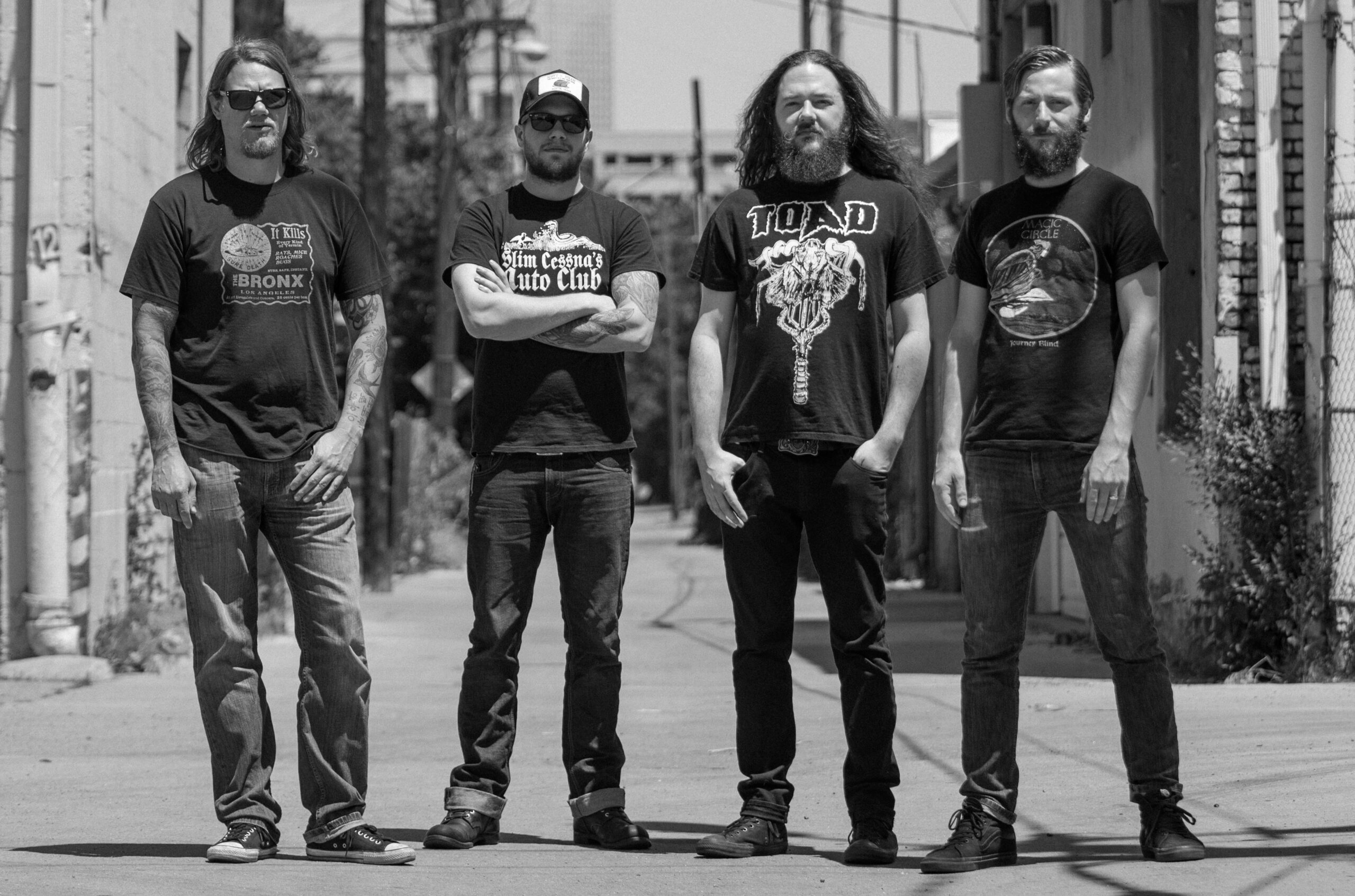 Just like the band, we created these bad mother fuckers to be HEAVY!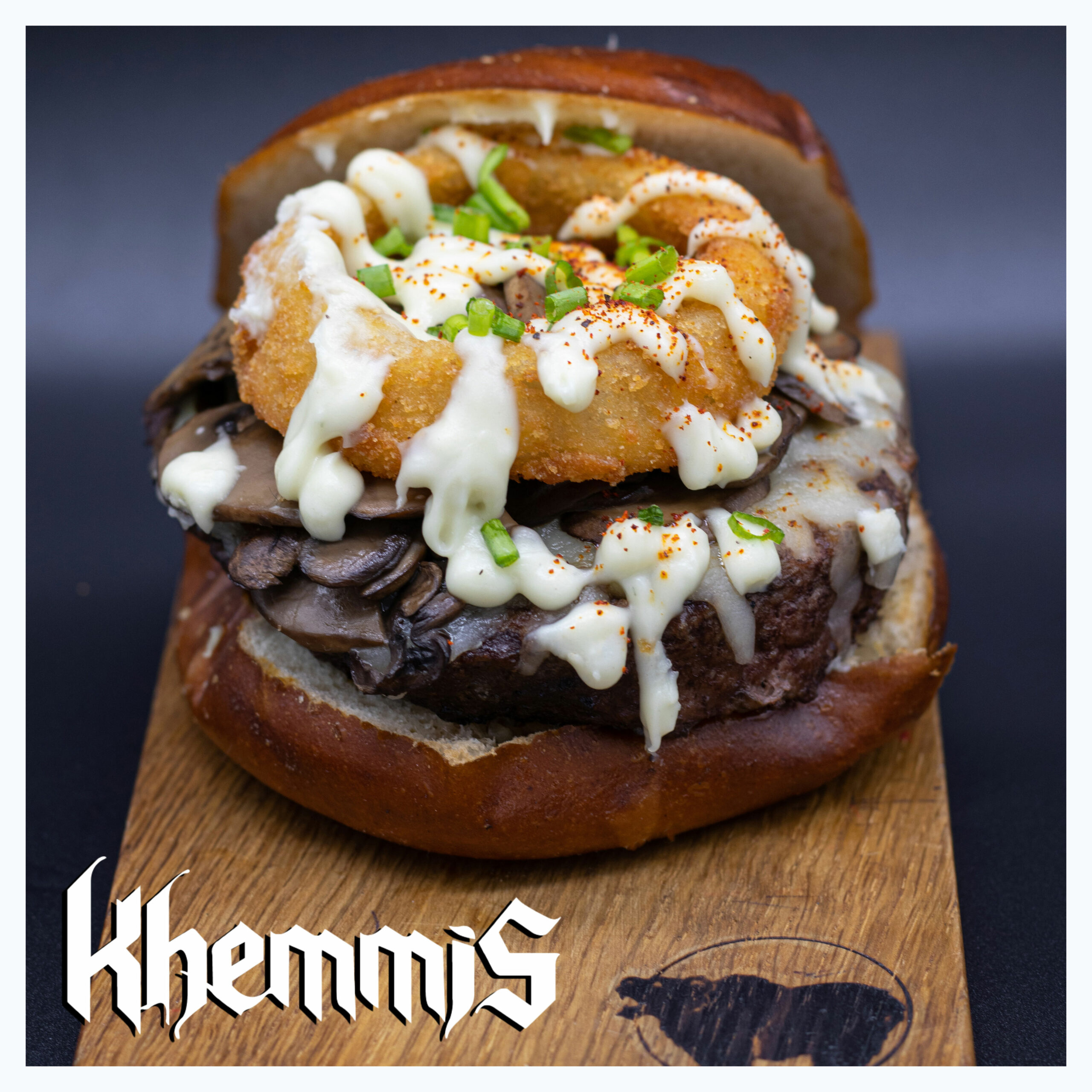 The Khemmis burger – Choice of Protein, Creamy Roasted Garlic Aioli, Delicious Monterey Jack Cheese, Sauteed Mushrooms, House Made Onion Ring, Blue Cheese Fondue drizzle, Blackening Seasoning, and Fresh Cut Chives sprinkled on top. You can get this burger and your choice of a side for $18.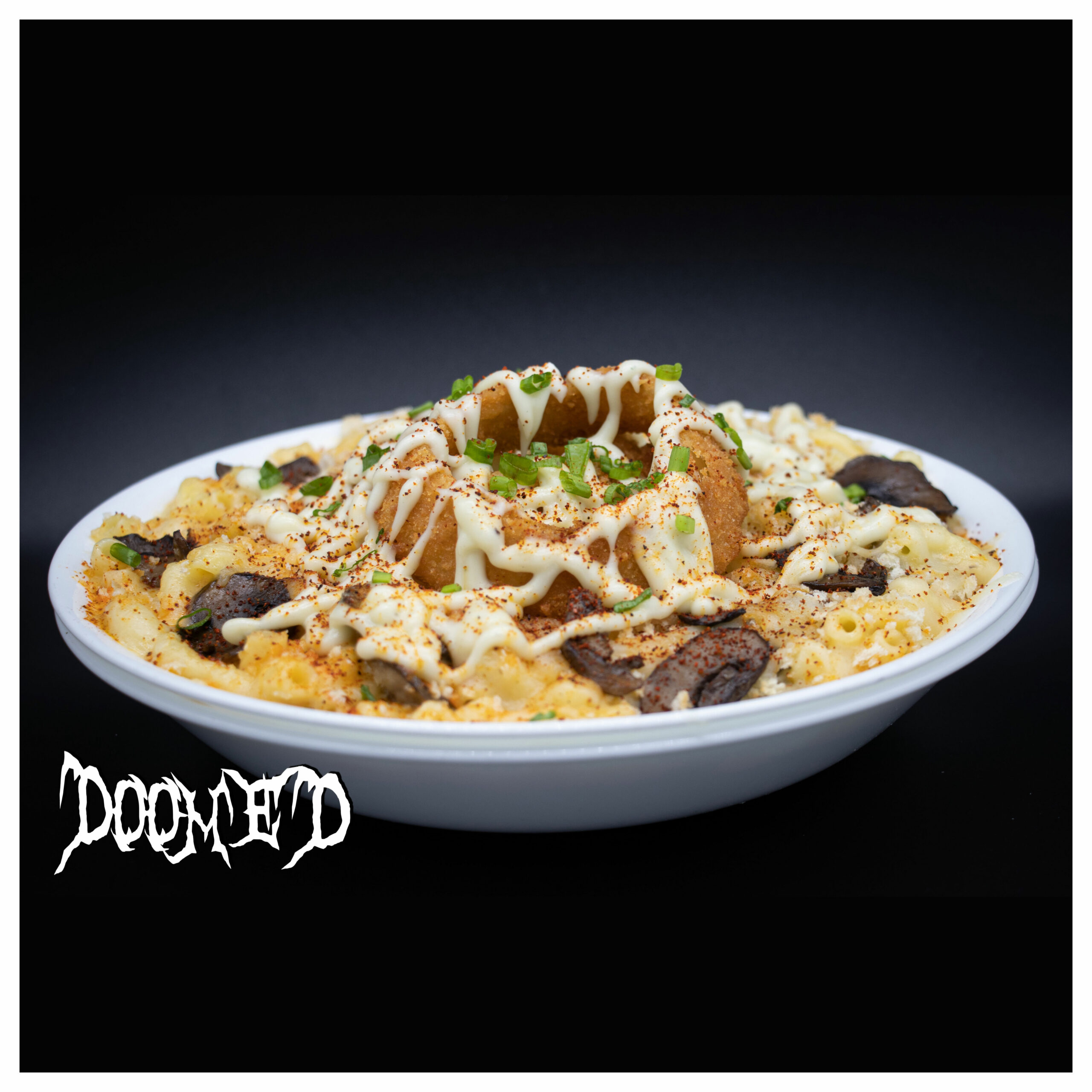 The Doomed Mac and Cheese – Kuma's Cheese Blend, Blue Cheese Fondue Drizzle, Sauteed Mushrooms, Bread Crumbs, House Made Onion Rings, Fresh Cut Chives, and Blackening Seasoning! Get this massive bowl of taste bud ecstasy for $17.

$1 of every burger and mac of the month sold in Chicago will be donated to the Chicago based food pantry The Friendship Center. Our communities are struggling and people need help! Help feed others by feeding yourself!
$1 of every burger and Mac of the month sold in Denver will be donated to the Rino Arts District! We love what they are doing for artists and the Rino neighborhood and we want to help support their mission!